It's been over three years since I arrived here, but I still get asked, "Of all places, why would you teach English in Korea?"
Why teach English in Korea? I find myself faltering for answers more than I care to admit. Not because I can't find anything nice to say, but mostly because… where do I begin!? 
 It's difficult to boil down the myriad reasons to put Korea on the top of your list of countries to teach English, but after living here for three years, I've managed to pinpoint 5 reasons Korea should be at the top of your list of countries to teach abroad.
5. Rich Culture and History
The culture of Korea dates back thousands of years to a time long before K-Pop ever existed, but that doesn't mean it's stuffy. Visit any of the numerous Buddhist temples, sprawling Baekje-era fortresses, or Joseon Hanok villages throughout the country and bask in the legacy. Simultaneously understated and ubiquitous, Korea is an exceptional location for history and culture buffs that want to teach English abroad. 
4. A Truly Unique Language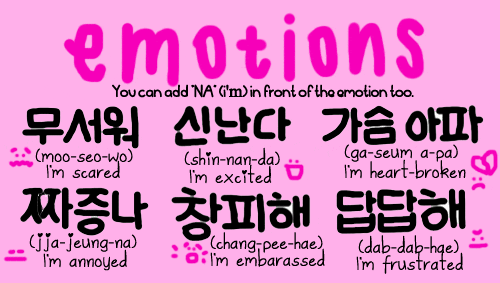 Did you know that many linguists consider Korean to be a language isolate? Forget romantic languages all stemming from the same root; what this means is that the language developed entirely on its own without any major influence or derivation from other languages. Though any student of the Korean language will see the influence of both Chinese and English today, the development of the language as a whole is considered unique. Want to learn how to speak this special language? Check out our friends over at www.talktomeinkorean.com for fast, easy, online lessons.
Hangul is the writing system in Korea (as shown in that sparkly gif above). Developed in 1446 by Korea's legendary King Sejong, the original name for the Korean alphabet was 'Hunminjeongeum,' meaning "the correct sounds for the instruction of the people," and it was developed entirely within Korea with the intention of helping the then largely illiterate population learn to read. Considering this history, it's no wonder Korea holds education in such high regard!
3. The Staggering Scenery
Just the idea itself, coming here to teach English in Korea, sounds exhausting, but you owe it to yourself to get away and explore this amazing country. Major cities like Seoul and Busan garner a fair bit of attention for their lively scene, but if you have the chance to escape to the countryside for the day, you'll be blown away by the rugged mountains and green rice fields. Catch a bus out to Sokcho to take in the convergence of the mountains and the beach, ride a ferry out to Ulleung-do–an island off the East coast that is believed to be the true gem of Korea's scenery, or catch a quick flight to Jeju (the ride is less than an hour!) to explore volcanic lava tubes (sounds awesome, I know) while you munch on some hallabongs (also called 'the sweetest orange'). Getting out of the city is never a bad idea in Korea!
2. A wide variety of soon-to-be hobbies
Korea is THE place for adventurers and risk-takers. You could stick to the noraebangs (singing rooms) and Korean restaurants if you like–there is no shortage to choose from. But why not consider a kimchi making course? Learn how to brew your own makkeolli (rice wine)? Hike one of Korea's numerous peaks? Even consider a language exchange to pick up a little survival Korean while practicing your English teaching skills. Numerous concerts and festivals happen all over the country throughout the year. Need a little quiet time? Make a weekend reservation at one of the many temple stays throughout the country for a little peace and tranquility (not to mention scenery–they're often nestled in Korea's beautiful mountains). There's an endless list of new things to try here that are vastly different than what you would do at home.
1. Teach English in Korea to their Wonderful People
And last, and certainly not least: the people in Korea are amazing. Going abroad can be scary, but from the moment you step into your classroom, your presence is welcomed. Korea's high regard for education has created an intense demand for English teachers from Western countries. Don't be surprised when students surprise you with snacks or trinkets to show their affection for you, their very special teacher. Because of the special role teachers hold within the social fabric of Korea, students are taught from an early age to show the utmost respect to their teachers. Now, kids will be kids, of course, and not every kiddo is going to remember these teachings 100% of the time. But don't be surprised when taxi drivers, store clerks, or other people you encounter in your day-to-day life take a special interest in learning who you are or going out of their way to help you. The warm reception is a testament to the kindness and generosity of your host country.
While there might be lots of other great places to teach English abroad, Korea is the one place where around every corner there's a pleasant surprise awaiting you.
About the Author:
Robyn is a native Californian currently living in Seoul. When she's not writing or teaching English, she loves to be active–running, playing ultimate frisbee, weightlifting and hiking are among her favorite ways to get moving. Her favorite food group is pizza and she is currently on the hunt for a restaurant worthy of bestowing the title of Best Tacos in Korea.
Have other reasons why you should teach English in Korea? Comment below! 
Want great posts like these right to your inbox? Sign up for our Newsletter! 
Sign Up for Our Newsletter!
Latest posts by Ali Porter
(see all)